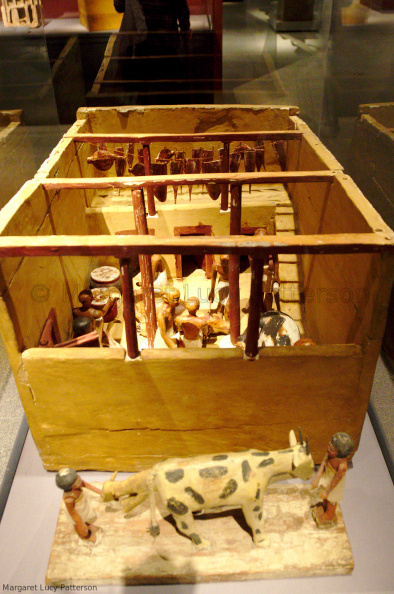 Models of a Slaughter House and a Cow Giving Birth
Model of slaughterhouse from the tomb of Meketre (TT280), Sheikh Abd el Qurna, Thebes. Cow model said to be from Meir.

Middle Kingdom, Dynasty 12, early reign of Amenemhat I, c. 1981 - 1975 BCE (slaughterhouse model) and early Middle Kingdom, c. 2030 - 1917 BCE (cow).


Acc. No.s: Met Museum 20.3.10 (slaughterhouse) and Royal Ontario Museum, Toronto 910.18.16 (cow).